Well, there had been 1001 reasons to do something. Teaching profession has managed to attract many applicants from each passing years. The place given was so little compared to the amount of applicants. After finishing the course, I come up with a few good reasons on why I ended up with this course.
1. It is a scholarship- you are paid to study.

This programme is a scholarship where you can gain free education, although you have to work with the government for 4 years. During my five and half years, I had not paid a single cent for it. I do not have to think about paying for tuition fees or entrance fee. Everything was paid by the government. Besides that, allowance was given on monthly basis including November and December to support your living during the duration you study. The allowances maybe vary according to region. In Sarawak my allowance was around RM600 month, I can't recall the exact amount as I don't keep track of it. So for those that have financial problem and interested to be teacher, do apply for this course. Another advantage in my college, we are given hostel. Monthly they will reduce RM60 from you allowance. It means that for RM2 daily you have a spacious room with bed, big table, wardrobe, electricity, water supply and high speed wireless connection. (This only applies to my IPG Kampus Tun Abdul Razak)
2

Secured with good job.

After finishing your degree, you are supposed to work for the government for 4 years due to the contract. This means that you are secured with a job unlike other graduates. This means that you don't have to end up with the situation below.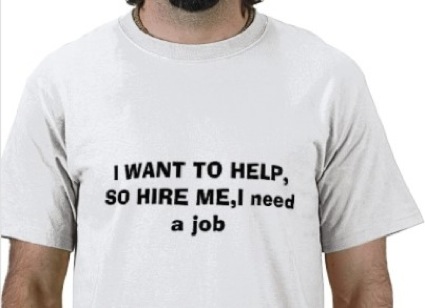 3.

Good quality education .

Personally I find that this programme offers something you cannot get in other public universities. In the college, the trainees are little where in average a class only has 20 trainees. Hence, the lecturer has more time for all. In any time, I can ask for appointment with the lecturer for academic help or other related problem and sometimes the lecturer won't mind to teach you extras. The small amount of trainees also makes the learning more enjoyable with education based on problem based learning and sharing. Besides that the curriculum is very interesting. The facilities provided in the college are good. Currently, the course was being accredited by the MQA where half of the courses already being accredited. It is believed that the others will be accredited soon.
If you know of other good reasons do please comment.